Welcome to WordsGuru
Welcome to WordsGuru
Can you imagine a website without words? No way – a website without text – even though it is filled with visuals – is like a body without a head. You can't identify who it is. Likewise, the part played by Online Writers in writing the text for a site is vital – rather indispensable for every website. The spark for starting WordsGuru Online Writing Service emerged this way.
Ever since WordsGuru started writing online in 2009, it has earned the all-around Goodwill from Customers – for two reasons:
Quality write-ups to fulfill the need of Website Owners perfectly
Affordable cost, cheapest in the Industry.
Today a full-fledged team of writers is waiting to serve the website owners out there, with meaningful writing with involvement and dedication. We march forward with unstinted support of Clients like you.
Our Writing Approach
Our Writing Approach
Online writing needs a skill – something out of the ordinary – to make the reader get absorbed with the web content. Crisp words with in-depth meaning should be used, to elaborately explain the point taken. Within macro-seconds, the writer has to tell what he wants to tell the web-visitor. Otherwise, the visitor will flee.
All our writers are experienced in this art. The credentials we have from our clients vouch-safe for this talent. The same approach is continued, irrespective of the writing assignment – web content; article; blog; press release; and any other genre. It produces the desired result, namely exponential growth in site's popularity; awareness of Brand and Business; manifold increase in web visitors traffic; astonishing conversion rates; bulging of loyal customer numbers; increase in sale volumes and thereby increased profitability to bring forth Online Success!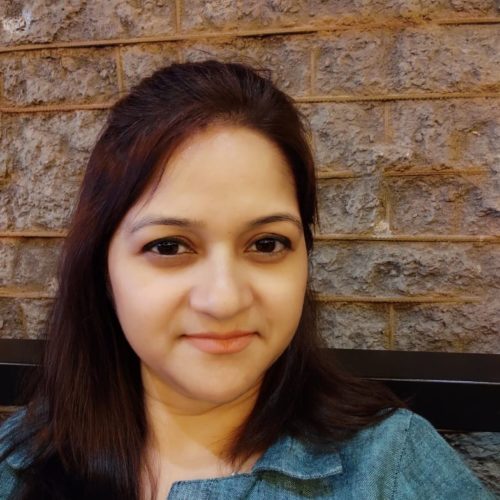 About The Founder
About The Founder
Priyaanka Aggarwal, an English Literature Post Graduate has invested her flair for writing and editing master-pieces, almost a decade ago to make Words Guru what it is today, a hub of productive, compelling, conversation-driving and appealing
content writing service
.
Now a successful entrepreneur and content manager, she has been managing a team of full-time writers and freelancers, to meet the diverse needs of her clients and meet the deadlines. A fantastic debater in her college days, Priyaanka has set her heart and mind on providing only the best write-ups of all kinds, SEO copywriting, and copy editing services that not only meet the industry benchmark but also create a new one.
Priyaanka with her experience, expertise, and managerial skills bagged in accounts from all over the world; and forged and has been forging long-lasting business relations with renowned agencies, in need of writers from across multiple domains.
In the early days of Words Guru, being an English Master student herself, Priyaanka satisfied and had over 100+ happy clients, with her own writing and single-handedly led a team of 20+ writers. A mark that she is in no position to ever underperform!
Our ultimate Goal is to earn the name in the writing service field as the No.1 Choice of Website Owners, for writing anything online.
Now the Goal is set, our writers undertake their assignments with dedication, keeping the growth and prosperity of the website owners up front in their mind, while writing. They view the content from the web visitor perspective and so everything clicks in its place.
Why choose WordsGuru?
500 + Clients praise us
You just name the topic and keywords if any. Enough – our writers will do the rest by extensive research, and delivering a write-up completely satisfactory in all aspects.
You get expert guidance in case you don't know which format will be suitable for your proposed web content
You get your work assignment delivered on time every time
You don't get this incredibly low charge anywhere else.
Contact Priyanka by phone or mail and discuss your work elaborately! WordsGuru at your Service!









Do you still have a question regarding our services?
Let us help you plan the customized content marketing package for your business.